Question: "What is the Apostles' Creed?"
Answer: The Apostles' Creed is not found in the Bible. The Apostles' Creed was not written by the apostles. Rather, it was written at least 150 years after the apostles had all died. It is called the Apostles' Creed because it is supposed to be a record of what the apostles taught. The Apostles' Creed is as follows: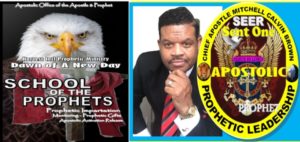 I believe in God, the Father Almighty,
the Creator of heaven and earth,
and in Jesus Christ, His only Son, our Lord:
Who was conceived of the Holy Spirit,
born of the Virgin Mary,
suffered under Pontius Pilate,
was crucified, died, and was buried.
He descended into hell.
The third day He arose again from the dead.
He ascended into heaven
and sits at the right hand of God the Father Almighty,
whence He shall come to judge the living and the dead.
I believe in the Holy Spirit, the holy church of Christ,
the communion of saints,
the forgiveness of sins,
the resurrection of the body,
and life everlasting.
Amen.
The Apostles' Creed is a good summary of Christian doctrine. However, there are two primary concerns with the Apostles' Creed. First, in regards to the phrase "He descended into hell" – please see our article on "Did Jesus go to hell between His death and resurrection?" Second, in regards to "the holy catholic church," this does not refer to the Roman Catholic Church as we know it today. The word catholic means "universal." The true "catholic" church is all those who have placed their faith in Jesus Christ for salvation. Please see our article on the universal church.
Recommended Resource: Christianity Through the Centuries by Earle Cairns